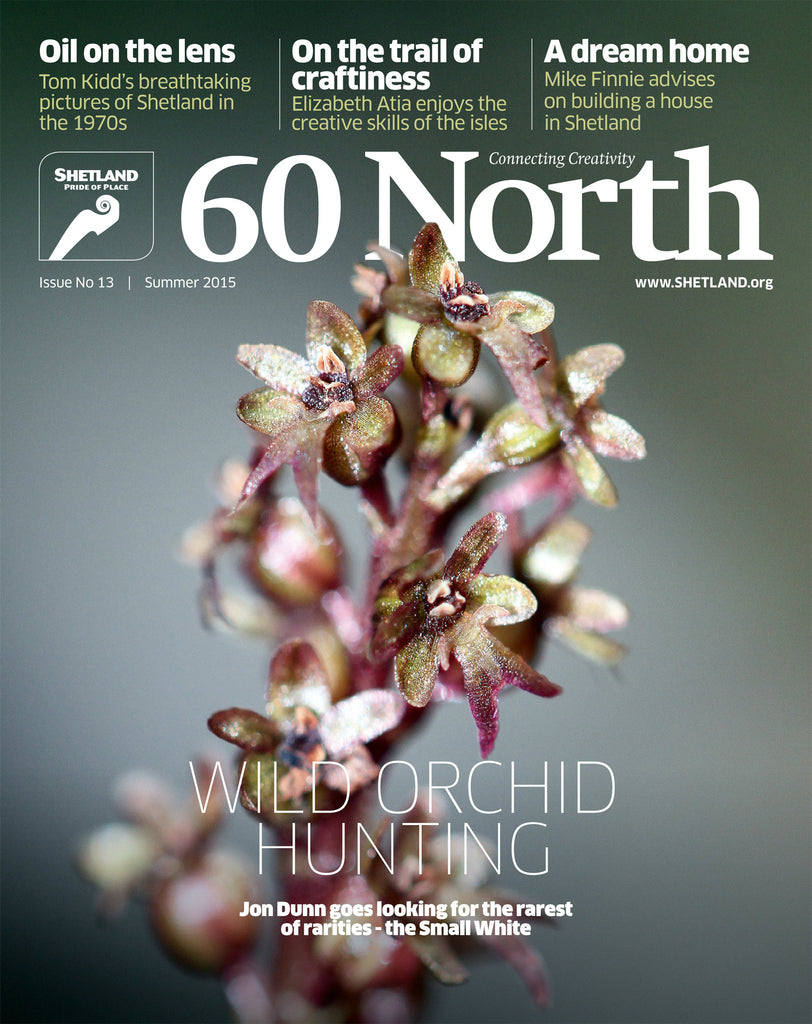 60 North Magazine - Summer 2015
A quarterly publication which covers stories about all aspects of life in Shetland - bringing you inspiration, interesting information and stunning photography.
Issue 13: Summer 2015
Shetland's summer is really special and the light nights are one of the islands' most appealing features. It doesn't get completely dark between mid May and early August. Instead, we have a kind of unfinished northern sunset. We call this time the 'simmer dim' and on the longest day, the sun is above the horizon for almost 19 hours.

Since summer is the perfect time to explore our beautiful isles in this issue we are setting off on to the Shetland Craft Trail to meet some of our accomplished local makers and artists. Through a selection of Tom Kidd's photos we will travel back in time by a few decades. Tom spent 10 months in Shetland between 1975 and 1979 and photographed the place and its people during the first oil boom. Marian Armitage reveals some of her favourite mackerel recipes and I'm going to preserve rhubarb for the winter in various ways.
---
More from this collection