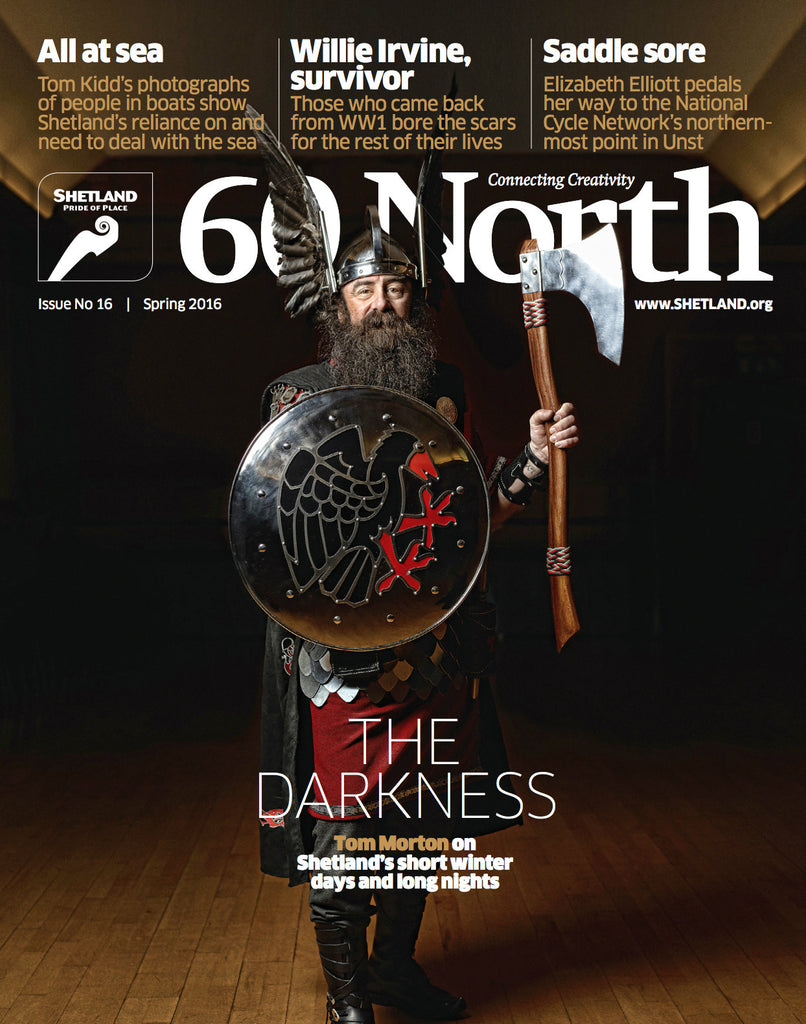 60 North Magazine - Spring 2016
A quarterly publication which covers stories about all aspects of life in Shetland - bringing you inspiration, interesting information and stunning photography.
Issue 16: Spring 2016
Welcome to the spring issue of 60 North. What a busy start to the year it's been! In January we attended Vogue Knitting Live in New York to promote Shetland Wool Week and then we got back to Shetland just in time for Up Helly Aa. As Tom Morton writes in his article, the translation of 'Up Helly Aa' is 'the lightening of the year'. The shortest day is over and brighter ones are on the way. Every year this festival attracts thousands of visitors who are keen to experience this unique community event.

Also in this, so far the biggest issue of 60 North, there's a collection of interesting articles from Shetland's past and present. We'll introduce you to some inspiring locals and businesses too. We're bringing a couple of new features – one on Shetland books and another one showcasing a few of our favourite photos taken by you. 

Happy reading and snapping!
---
More from this collection