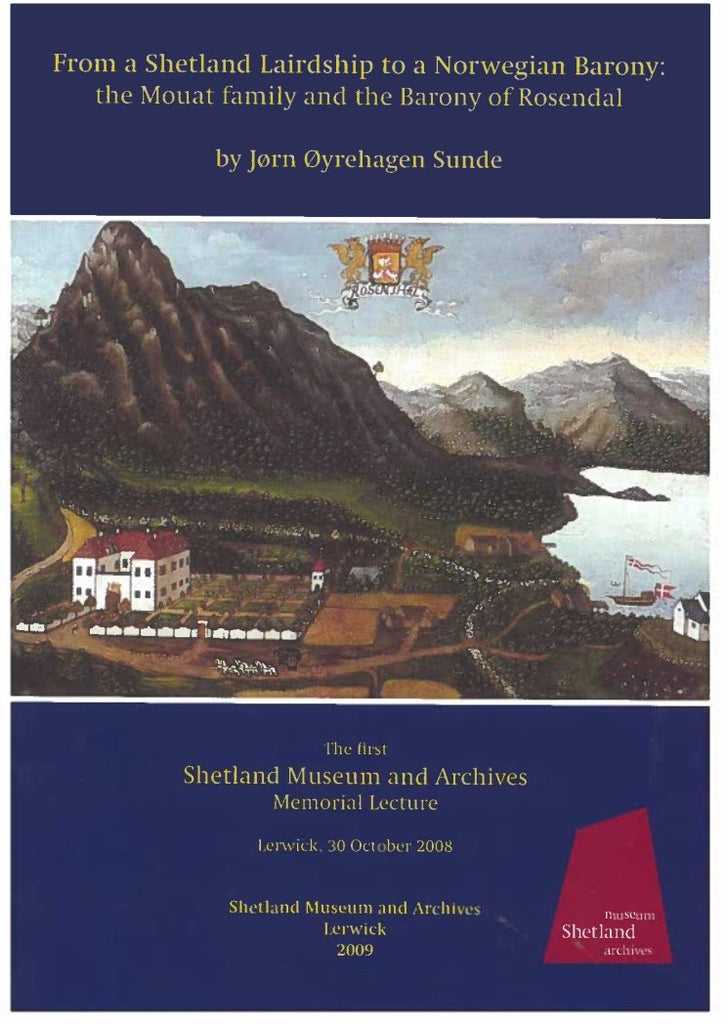 From a Shetland Lairdship to a Norwegian Barony: the Mouat Family and the Barony of Rosendal
The first Shetland Museum and Archives Memorial Lecture, held in Lerwick, 30th October 2008.
In the first of a series of lectures in honour of great Shetlanders of the past, Jørn Øyrehagen Sunde of the University of Bergen writes about the Mouat family, who owned land and were merchants in Shetland and Norway in the sixteenth and seventeenth centuries. Professor Sunde throws a flood of light on the period and on some extraordinary people. 


Publisher: Shetland Amenity Trust
Binding: Paperback
ISBN: 9780955764233
No. of pages: 32
---
More from this collection