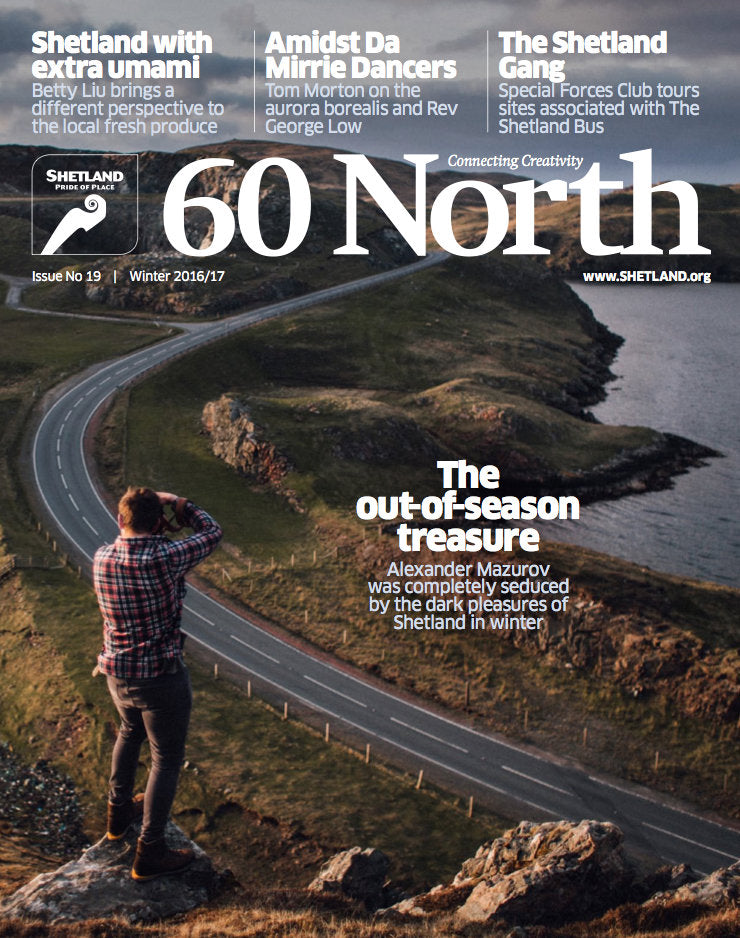 60 North Magazine - Winter 2016/17
A quarterly publication which covers stories about all aspects of life in Shetland - bringing you inspiration, interesting information and stunning photography.
Issue 19: Winter 2016/17
This is a special issue, as we are celebrating five years of the magazine. That means we have published over 300 articles covering various aspects of Shetland, written by many brilliant contributors. And a huge amount of interesting information and visual inspiration.

The aim for the magazine is to help us with our objective which is attracting people to visit, live, work and study in Shetland. To inform and inspire. To educate. To instill positive feelings about the place and encourage young Shetlanders to stay here. To encourage entrepreneurs to set up businesses here. We want Shetland to continue being a vibrant place where things happen. Where people make things happen. We want Shetland to thrive.



---
More from this collection