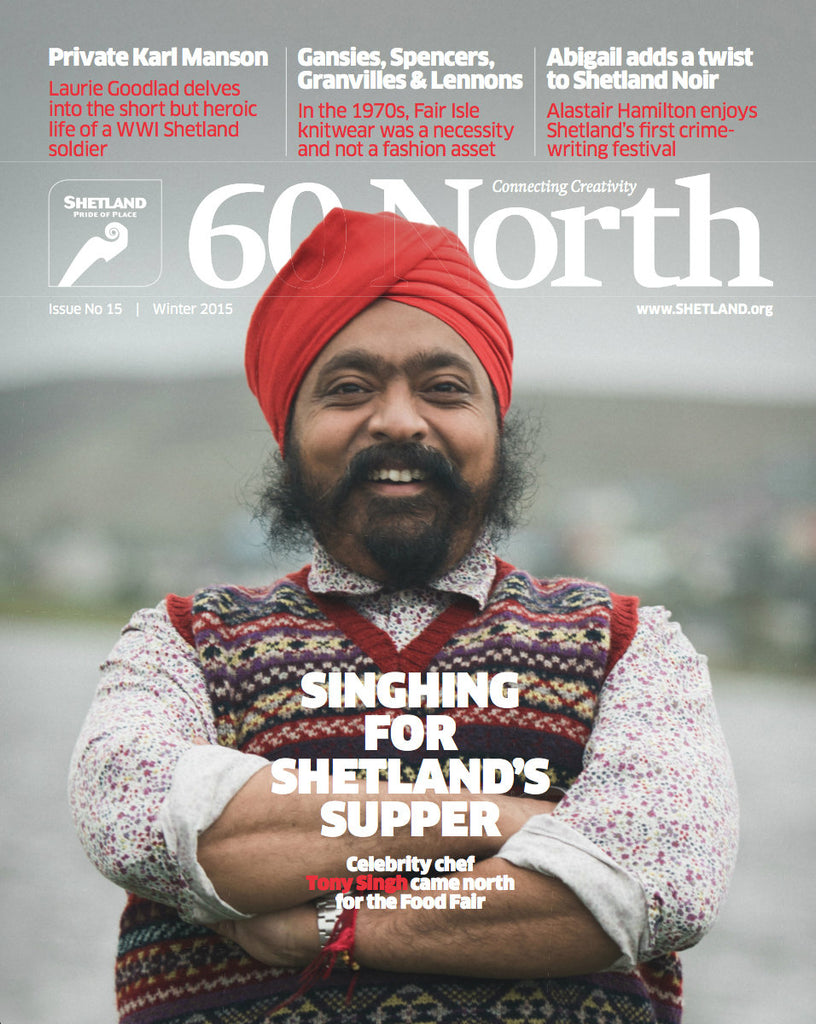 60 North Magazine - Winter 2015
A quarterly publication which covers stories about all aspects of life in Shetland - bringing you inspiration, interesting information and stunning photography.
Issue 15: Winter 2015

In this issue we are bringing you some more of Tom Kidd's popular photos from the 1970s and this time we are focusing on knitwear. For those of you who missed our three major autumn events - Shetland Wool Week, Shetland Food Fair and Shetland Noir - we prepared a short overview of each of the festivals. It was absolutely fantastic hosting Tony Singh in Shetland and Davie Gardner interviewed him during his busy time here. And we have included some of Tony's tasty recipes too!

We hope you enjoy this issue and I wish you all the very best for 2016!
---
More from this collection